Säkyläntie 717, 32560 Oripää
60.979051313806, 22.571448401436
Säkyläntie 717, 32560 Oripää
60.979051313806, 22.571448401436
Finland's Small-Lapland. Several lean-tos, in winter a network of skis, in summer hikes.
Harjureitti is a 28 km long outdoor route established in 1998, which received official outdoor route status in 2016.
Known as the "Pikkulappi" section, the routes are located in the border area of Southwest Finland and Satakunta in the middle of the only uniform ridge period in southwestern Finland in the Säkylänharju-Virttaankangas area.
Wanha Kanala's farm is versatile. A country romantic milieu with a little twist on the enchantment of Lapland, a functioning farm, in the middle of everything. Wanha Kanala is one time café/restaurant, home bakery, accommodation, catering, lovely space shop and direct sales space for eggs. In spring 2020, another large…
View more
Teinikivi, or Teineinkivi or Teinikivi, is a large sedated boulder located in Oripää, Oripäänkangas, on the old Tampereentie road. Kivi has been named after teenagers who have been begging for study money in the summer. The teenagers reportedly sat on a boulder next to the historic Huovintie, mimicking fishing and…
View more
There are people in Oripää who value history and tradition and who want to preserve old-fashioned artifacts and memories for future generations. Matti Selin has established his own home museum in Oripää's Myllykylä, where peasant artefacts are displayed. The museum is open by agreement.
View more
Matin Mainio is manufactured in Aura. The small but efficient factory is run by entrepreneur couple Minna Hirvelä and Marko Mäkilä. This team manufactures mustard using traditional methods from start to finish themselves. Matin Mainio has four different mustard tastes. Traditional, garlic, chilli and cogna. Matin Mainio Ketchup and Matin…
View more
The Reppuniemi outdoor museum area has buildings from the 18th and 19th centuries. Buildings have been moved to the site Since the 1960s and there are a total of 13. The courtyard of the residential building is located in the summer of the Pöytyä Summer Theatre as a stage. Access…
View more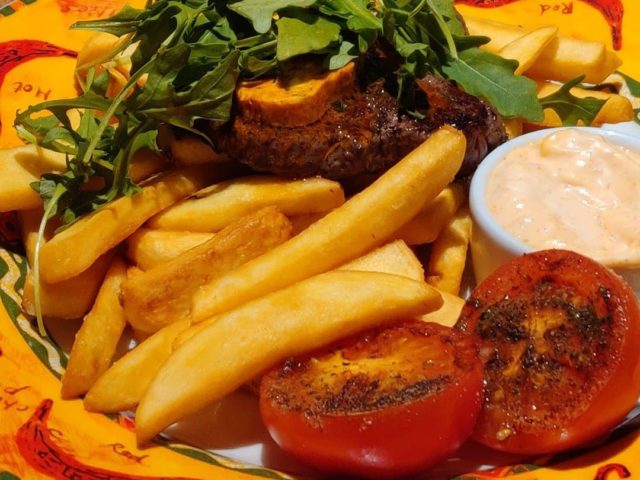 Cozy atmospheric Restaurant Hulluponi Aura has a menu of local good food, pizza, salads of burgers and tasty desserts! Eat on site, pick up or ask for food to be transported to your home. Restaurant with A-rights along the tourist road warmly welcomes you.
View more
The most beautiful flowers and green decorations, for home and office.
View more
Kaidanoja Manor is a versatile service. The manor has banquet and meeting rooms, two saunas, hotel and camp accommodations, two furnished terraced houses, caravan and tent sites and a huge courtyard with height differences. At the manor you can enjoy the food and pastries prepared by Kulhuan Paakari. The manor's…
View more