Kangastuvantie 39, 32500 Oripää
60.864884844901, 22.732396210511
Kangastuvantie 39, 32500 Oripää
60.864884844901, 22.732396210511
Versatile fitness place in the ridge scenery. Kangastupa can be rented for meeting use. In summer, jogging trails, a fitness staircase, a pond for swimming and an 18-seat frisbee golf course. In winter, sled hill and trails. There is a campfire place and trees in the corner of the Kangastupa.
Call centre 02 4864 10 Medical advice 02 4864 1270 Dental advice 02 4864 1330 Coronavirus advice 02 4864 1398, https://www.poytyanterveyskeskus.fi/korona-info/
View more
Passenger transport and package travel services
View more
The most beautiful flowers and green decorations, for home and office.
View more
Nautelankoski Museum includes Lauri Nautela museum, myllärintupa, water mill, sauna and granary. Above the rapids on the hillside is the Stone Age Relic area of Kukkarkoski, whose discoveries are on display in the museum's basic exhibition. Nautelankoski's shorelines are a protected nature area that is intended to be kept as…
View more
The coffee cuseum is full of nice memories: coffee packets, coffee pots, coffee grinders, coffee cups, coffee roasters, or bikers, and much more coffee-related items, not forgetting the collectibles of coffee packets. Flea shelf that can be made into coffee related discovery. In connection with the museum, our partner is…
View more
In the centre of Aura there is a multipurpose building, Auraamo, which has activities for all ages. The homely furnished living room is open from Monday to Thursday from 08:00 to 16:00 and on Fridays from 08:00 to 15:15. The space serves as a public lounge and meeting place for…
View more
Martin Tarha is green all year round. In our garden in Oripää, and only a short distance from Loimaa, the colour scheme of our own production blooms in hundreds of different varieties. In our store you will find cutlets, flowering and green plants, as well as bouquets and bonding. And,…
View more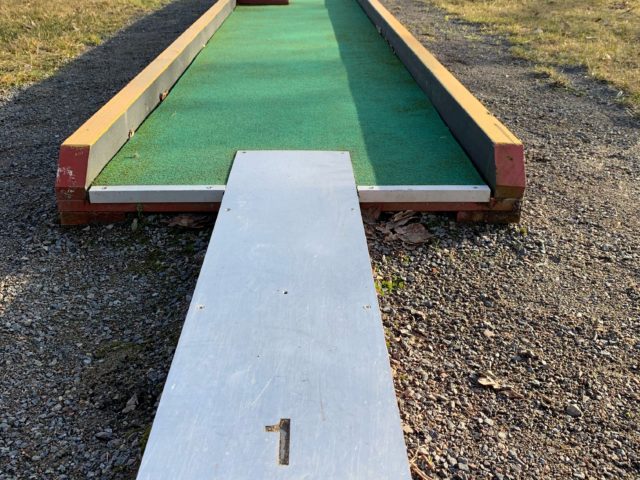 Welcome to play mini golf next to Aura Town Hall Mini golf course (Nikkarinkuja 8). Clubs and balls can be borrowed from the Aura Library. The track and equipment lending are free of charge. Fun game moments!
View more