Koskipirtti and Museotalo
Historical museum site in the national landscapes of Aurajokilaakso
Riihikoskentie 36, 21380 Aura
Riihikoskentie 36, 21380 Aura
Koskipirtti and Museotalo offer visitors of all ages a unique historical experience and a time travel to the peasant working environment. An incredible collection of over 3,000 artifacts from the old days has been placed in the former Kuuskoski manor's former people's house and museum house.
Koskipirtti and Museotalo are open to groups from early spring to long autumn, according to the agreement. Please book group visits in advance. Also ask for a guidance opportunity.
You can also organize events, meetings and family celebrations at Koskipirtti.
Auraamo Summer Shop is a specialty store for specialty products, involving 30 small, local entrepreneurs. Elävän virran yhdistys ry  and the municipality of Aura have joined forces to offer their customers a great shopping place in the centre of Aura. Café Flaura is open during the opening hours of the…
View more
Vanha Vehnämylly (The old Wheat Mill) is an atmospheric old goods shop and a summer café where you can enjoy your stay for longer. The summer café is an excellent destination for pop-ins for bike rides and other summer adventures. The old Wheat Mill also serves enthusiasts from different fields….
View more
Mannin Navetta is located along good transport connections. It is, for example, a party space where you can spend such small parties than larger events. In summer, there are e.g. motorcafee – evenings, flea markets, park concerts and more events in the whole family, from baby to grandpa. The cheerful…
View more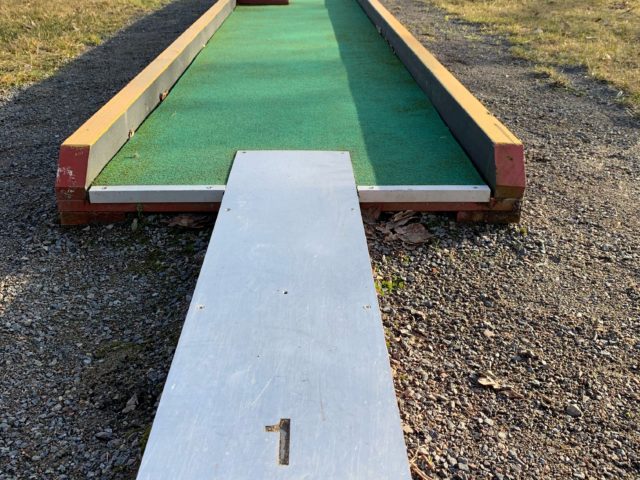 Welcome to play mini golf next to Aura Town Hall Mini golf course (Nikkarinkuja 8). Clubs and balls can be borrowed from the Aura Library. The track and equipment lending are free of charge. Fun game moments!
View more
A place where the first Christians were baptized in the sub-region. Sign from Turuntie.
View more
Passenger transport and package travel services
View more
Located in the courtyard of a private residence.
View more