Café Kylä and organic products store
Old-fashioned atmosphere in the mill milier
Kirkkotie 290, 21370 Aura
60.625362200703, 22.532328521063
Kirkkotie 290, 21370 Aura
60.625362200703, 22.532328521063
The store of the farm's own organic products contains grain products from rye, barley and oats in many different forms, as well as other organic and local food products. The café and shop is open from June to August at times announced on Facebook on Sun-Fri. The café's hall can also be booked with catering, e.g. Meetings. Luhtihuone and Kanootti also available for rent.
The farm's café sells homemade pastries made with organic grain from the farm with coffee or tea.
Come on, get in Kylä!
The museum is located in a neoclassical rectory completed in 1802. The downstairs is comfortably decorated to reflect from the 1930s and 1950s. In two rooms, an exhibition of the work of sculptor Aarre Aaltonen (1889-1980). The peasant seals and the state parliament man Kaarlo Wärri's room are displayed upstairs….
View more
The frisbee golf course starting at Aura's Maijantie is a beginner-friendly 9-way forest track for playing frisbee golf. The track is freely available to everyone. The Frisbee golf course also starts with the Pikku-Lahto fitness route. The track is maintained by Auran Kuntoilijat Ry and the municipality of Aura.
View more
Finnish non-additive organic grain products from our own mill. Gifts, flowers and all that kinds of stuff! http://www.riihipuoti.fi
View more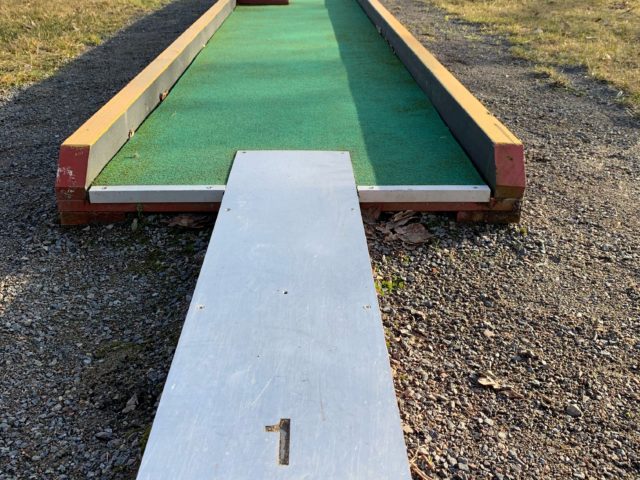 Welcome to play mini golf next to Aura Town Hall Mini golf course (Nikkarinkuja 8). Clubs and balls can be borrowed from the Aura Library. The track and equipment lending are free of charge. Fun game moments!
View more
Sun Ice Cream Kiosk brings over 20 delicious flavours to the Aura streetscape, welcome to enjoy summer and ice cream!
View more
Located in the middle of the village. It has a local museum in the summer.
View more
Located in the courtyard of a private residence.
View more
Food, drink and everything you need for living!
View more