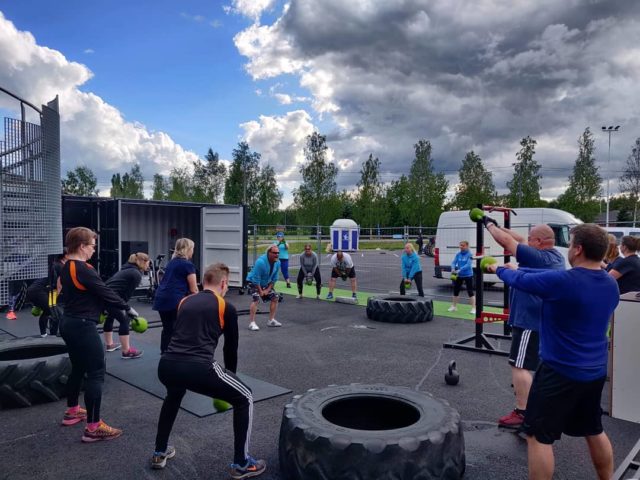 Sun Sali offers a wide range of fitness centre services for all ages in Aura. Finland's first log fitness centre offers outdoor workouts, massage services and PT coaching.
View more
Cute little farm cottage for an atmospheric stay. Come and relax in the steam of the wood sauna in the yard and hot tub water heat. Overnight accommodation for five, suitable for a couple or family, there is a double bed, a spreadable sofa and armchair. Bed linen and towels…
View more
Food, drink and everything you need for living!
View more
Natural products that maintain health and well-being you can find from Tuisa Oy, Aura. Domestic operator. Quick delivery. High-quality products. The online store is available 24 hours a day. Our customer service is open Mon-Thu 9-16 and Fri 8-14. Sat-Sun closed.
View more
Villa Ville aka Viljo and Kaisu Syrjämä's Italian-style villa home with an exhibition of their work. The house, built by artist Viljo Syrjämä in the early 1950s, is the most significant cultural attraction in Oripää. Known as Villa Ville, the house was both home to an artist family and a…
View more
Mella-Set is a small woodworking company based in Aura that, while respecting the traditions of craftsmanship, exploits the potential of modern technology and strives for sustainable solutions in its operations. The company's products mainly include self-designed and manufactured furniture, wood interior products, and use and gift items. In addition, we…
View more
Peltsi's Fish's generous and impressive fish counter serves in Aura's market in the yard of Auraamo. Fresh (pike, salmon, perch, etc.) and smoked fish are available. Peltsi is present at Aura's evening markets on Tuesday evenings from 17:00 to 19:00 and on Fridays at the morning market from 09:00 to…
View more
Ilmarinen Tourist Farm is located on the Aurajoki tourist road, in the heart of Southwest Finland. The distance from us to Turku Grand Market is only 9 km. Staying at Ilmarinen Tourist Farm is peaceful and easy. Accommodations are available for 30 people in rooms for 2-6 people. Rooms come…
View more