Aura's Frisbeegolf Course
Popular frisbeegolf course
The frisbee golf course starting at Aura's Maijantie is a beginner-friendly 9-way forest track for playing frisbee golf. The track is freely available to everyone.
The Frisbee golf course also starts with the Pikku-Lahto fitness route.
The track is maintained by Auran Kuntoilijat Ry and the municipality of Aura.
Wanha Kanala's farm is versatile. A country romantic milieu with a little twist on the enchantment of Lapland, a functioning farm, in the middle of everything. Wanha Kanala is one time café/restaurant, home bakery, accommodation, catering, lovely space shop and direct sales space for eggs. In spring 2020, another large…
View more
Working woman's own cottage from around 1878 to 1880.
View more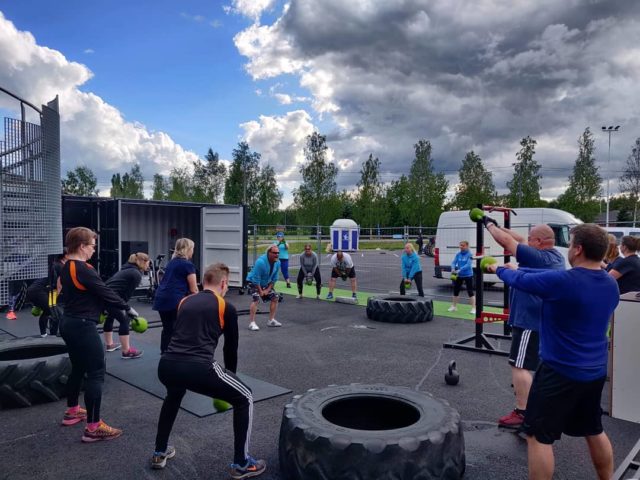 Sun Sali offers a wide range of fitness centre services for all ages in Aura. Finland's first log fitness centre offers outdoor workouts, massage services and PT coaching.
View more
Enkelipuisto is home to ITE artist Kyösti Iitti and statue park. Iitti has made statues of recycled material and the place is open from 12:00 to 15:00 on the last Sunday of May-August. Confirm the opening hours of the place by calling Kyösti at tel. +35840 510 8437.
View more
The Reppuniemi outdoor museum area has buildings from the 18th and 19th centuries. Buildings have been moved to the site Since the 1960s and there are a total of 13. The courtyard of the residential building is located in the summer of the Pöytyä Summer Theatre as a stage. Access…
View more
Versatile fitness place in the ridge scenery. Kangastupa can be rented for meeting use. In summer, jogging trails, a fitness staircase, a pond for swimming and an 18-seat frisbee golf course. In winter, sled hill and trails. There is a campfire place and trees in the corner of the Kangastupa.
View more
Krapuranta is a caravan and camping area consisting of a small ridge of sand, a forest and a flat lawn-based field area surrounded by forest. The area is ~5.5 hectares. The area is located along good transport connections, there is a permanent paved road up to the gate of the…
View more