Food, drink and everything you need for living!
Veräjänkorva Museum The atmosphere of the Country House from decades ago. Veräjänkorva is a private museum in an old farmhouse. The artefacts collected over 50 years depict the life of a farmhouse in different decades from the early 20th century to the 1950s. The museum also has a grocery store…
View more
We grow small-scale land plants and animals. In addition, greencare activities and nepsy coaching are carried out on our farm.
View more
Villa Ville aka Viljo and Kaisu Syrjämä's Italian-style villa home with an exhibition of their work. The house, built by artist Viljo Syrjämä in the early 1950s, is the most significant cultural attraction in Oripää. Known as Villa Ville, the house was both home to an artist family and a…
View more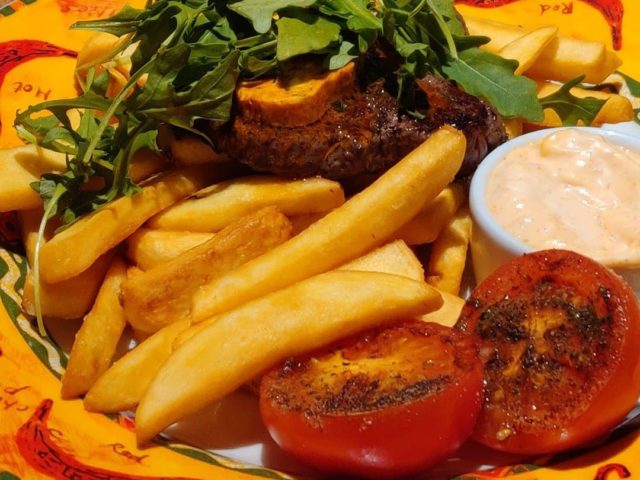 Cozy atmospheric Restaurant Hulluponi Aura has a menu of local good food, pizza, salads of burgers and tasty desserts! Eat on site, pick up or ask for food to be transported to your home. Restaurant with A-rights along the tourist road warmly welcomes you.
View more
At the flower shop in the centre of Aura, you can buy flowers for all the occasions of your life.
View more
Ilmarinen Tourist Farm is located on the Aurajoki tourist road, in the heart of Southwest Finland. The distance from us to Turku Grand Market is only 9 km. Staying at Ilmarinen Tourist Farm is peaceful and easy. Accommodations are available for 30 people in rooms for 2-6 people. Rooms come…
View more
Vanha Vehnämylly (The old Wheat Mill) is an atmospheric old goods shop and a summer café where you can enjoy your stay for longer. The summer café is an excellent destination for pop-ins for bike rides and other summer adventures. The old Wheat Mill also serves enthusiasts from different fields….
View more
The museum is located in a neoclassical rectory completed in 1802. The downstairs is comfortably decorated to reflect from the 1930s and 1950s. In two rooms, an exhibition of the work of sculptor Aarre Aaltonen (1889-1980). The peasant seals and the state parliament man Kaarlo Wärri's room are displayed upstairs….
View more