Myllylähteentie 1, Oripää
60.901434049687, 22.71036996856
Myllylähteentie 1, Oripää
60.901434049687, 22.71036996856
Myllylähde is about two hectares of the large, dammed spring barn. It is one of the largest sources in the Nordic countries in terms of dewatering. At the edges of the source you can see many rare plants, as well as birds. Due to its nature values, the source and its surroundings have been included in natura 2000 -program.
Teinikivi, or Teineinkivi or Teinikivi, is a large sedated boulder located in Oripää, Oripäänkangas, on the old Tampereentie road. Kivi has been named after teenagers who have been begging for study money in the summer. The teenagers reportedly sat on a boulder next to the historic Huovintie, mimicking fishing and…
View more
The store of the farm's own organic products contains grain products from rye, barley and oats in many different forms, as well as other organic and local food products. The café and shop is open from June to August at times announced on Facebook on Sun-Fri. The café's hall can…
View more
The coffee cuseum is full of nice memories: coffee packets, coffee pots, coffee grinders, coffee cups, coffee roasters, or bikers, and much more coffee-related items, not forgetting the collectibles of coffee packets. Flea shelf that can be made into coffee related discovery. In connection with the museum, our partner is…
View more
Matin Mainio is manufactured in Aura. The small but efficient factory is run by entrepreneur couple Minna Hirvelä and Marko Mäkilä. This team manufactures mustard using traditional methods from start to finish themselves. Matin Mainio has four different mustard tastes. Traditional, garlic, chilli and cogna. Matin Mainio Ketchup and Matin…
View more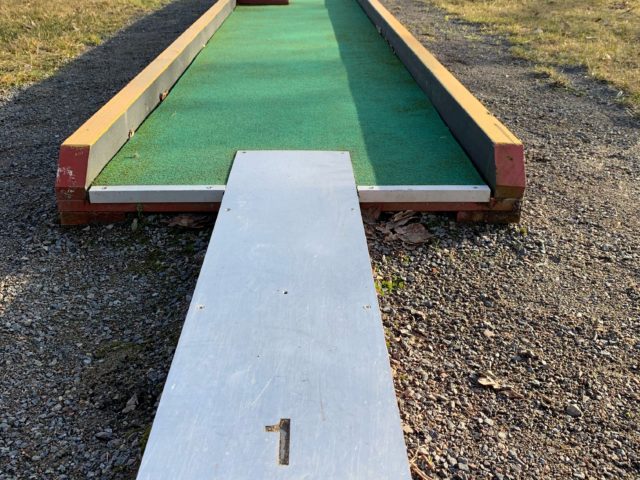 Welcome to play mini golf next to Aura Town Hall Mini golf course (Nikkarinkuja 8). Clubs and balls can be borrowed from the Aura Library. The track and equipment lending are free of charge. Fun game moments!
View more
Versatile fitness place in the ridge scenery. Kangastupa can be rented for meeting use. In summer, jogging trails, a fitness staircase, a pond for swimming and an 18-seat frisbee golf course. In winter, sled hill and trails. There is a campfire place and trees in the corner of the Kangastupa.
View more
The museum is located in a neoclassical rectory completed in 1802. The downstairs is comfortably decorated to reflect from the 1930s and 1950s. In two rooms, an exhibition of the work of sculptor Aarre Aaltonen (1889-1980). The peasant seals and the state parliament man Kaarlo Wärri's room are displayed upstairs….
View more
The manor is located about 4 kilometers from the village of Yläne towards Turku on route 204. The shortest distance from the tourist road is about 20 kilometres. At the manor estate you can choose between a rental cottage or a double room. Kurala Manor offers opportunities for both active…
View more