Autoliike Länsimoottori
palveleva autoliike Aurajoen törmällä Riihikoskella
Tukikohdantie 1, 21870 Riihikoski
Tukikohdantie 1, 21870 Riihikoski
High-quality cars for many uses!
Kaidanoja Manor is a versatile service. The manor has banquet and meeting rooms, two saunas, hotel and camp accommodations, two furnished terraced houses, caravan and tent sites and a huge courtyard with height differences. At the manor you can enjoy the food and pastries prepared by Kulhuan Paakari. The manor's…
View more
Nautelankoski Museum includes Lauri Nautela museum, myllärintupa, water mill, sauna and granary. Above the rapids on the hillside is the Stone Age Relic area of Kukkarkoski, whose discoveries are on display in the museum's basic exhibition. Nautelankoski's shorelines are a protected nature area that is intended to be kept as…
View more
Matin Mainio is manufactured in Aura. The small but efficient factory is run by entrepreneur couple Minna Hirvelä and Marko Mäkilä. This team manufactures mustard using traditional methods from start to finish themselves. Matin Mainio has four different mustard tastes. Traditional, garlic, chilli and cogna. Matin Mainio Ketchup and Matin…
View more
Natural products that maintain health and well-being you can find from Tuisa Oy, Aura. Domestic operator. Quick delivery. High-quality products. The online store is available 24 hours a day. Our customer service is open Mon-Thu 9-16 and Fri 8-14. Sat-Sun closed.
View more
Enkelipuisto is home to ITE artist Kyösti Iitti and statue park. Iitti has made statues of recycled material and the place is open from 12:00 to 15:00 on the last Sunday of May-August. Confirm the opening hours of the place by calling Kyösti at tel. +35840 510 8437.
View more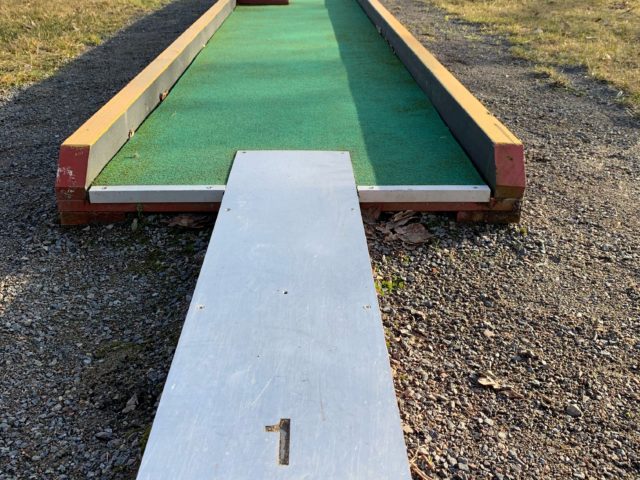 Welcome to play mini golf next to Aura Town Hall Mini golf course (Nikkarinkuja 8). Clubs and balls can be borrowed from the Aura Library. The track and equipment lending are free of charge. Fun game moments!
View more
The Reppuniemi outdoor museum area has buildings from the 18th and 19th centuries. Buildings have been moved to the site Since the 1960s and there are a total of 13. The courtyard of the residential building is located in the summer of the Pöytyä Summer Theatre as a stage. Access…
View more
A place where the first Christians were baptized in the sub-region. Sign from Turuntie.
View more