Hypöistenkoski Nature Trail
Nature trail in the centre of Aura
60.648127897057, 22.601531437691
60.648127897057, 22.601531437691
The nature trail, which lasts less than one kilometre, presents the cultural environment, meadow and lye nature, as well as the industrial history of Hypöistenkoski.
From the centre of Aura you can drive the Tarvasjoki road (224)over Aurajoki and immediately to the left of the small house area, first hongistontie and then Nahkurintie about 200 m. Along the railway there is a spread for cars, from where the path signs for the rapids.
Villa Ville aka Viljo and Kaisu Syrjämä's Italian-style villa home with an exhibition of their work. The house, built by artist Viljo Syrjämä in the early 1950s, is the most significant cultural attraction in Oripää. Known as Villa Ville, the house was both home to an artist family and a…
View more
Strawberry farm, founded in 1978, with a farm shop on Valtatie 9, on the border between Aura and Pöytyä, just a mile From Aurajoki road towards Kyrö. With us, you can also pick strawberries yourself during the high season. The farm store has: a wide range of local dishes, including…
View more
The museum is located in a neoclassical rectory completed in 1802. The downstairs is comfortably decorated to reflect from the 1930s and 1950s. In two rooms, an exhibition of the work of sculptor Aarre Aaltonen (1889-1980). The peasant seals and the state parliament man Kaarlo Wärri's room are displayed upstairs….
View more
We have personal clothing and accessories made mainly from recycled materials. The main part is wall-srated and donated fabrics or fabric removal batches, leather jackets and ties. What unique can you make of them? Come and see!
View more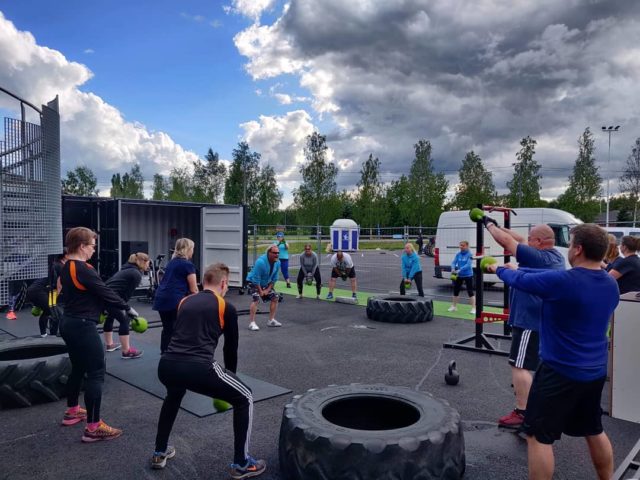 Sun Sali offers a wide range of fitness centre services for all ages in Aura. Finland's first log fitness centre offers outdoor workouts, massage services and PT coaching.
View more
http://www.tuuseikkailee.fi Phone number: +358442632007 Email: tuuseikkailee@gmail.com Open: from 9 a.m. to 9 p.m.
View more
Mella-Set is a small woodworking company based in Aura that, while respecting the traditions of craftsmanship, exploits the potential of modern technology and strives for sustainable solutions in its operations. The company's products mainly include self-designed and manufactured furniture, wood interior products, and use and gift items. In addition, we…
View more