60.715969410843, 22.600052083492
60.715969410843, 22.600052083492
Finnish non-additive organic grain products from our own mill. Gifts, flowers and all that kinds of stuff!
The coffee cuseum is full of nice memories: coffee packets, coffee pots, coffee grinders, coffee cups, coffee roasters, or bikers, and much more coffee-related items, not forgetting the collectibles of coffee packets. Flea shelf that can be made into coffee related discovery. In connection with the museum, our partner is…
View more
The purpose of the Kreivilä's farm is to produce breeding animals for sale and meat for direct sale. The fields provide food for animals and industry.
View more
We have personal clothing and accessories made mainly from recycled materials. The main part is wall-srated and donated fabrics or fabric removal batches, leather jackets and ties. What unique can you make of them? Come and see!
View more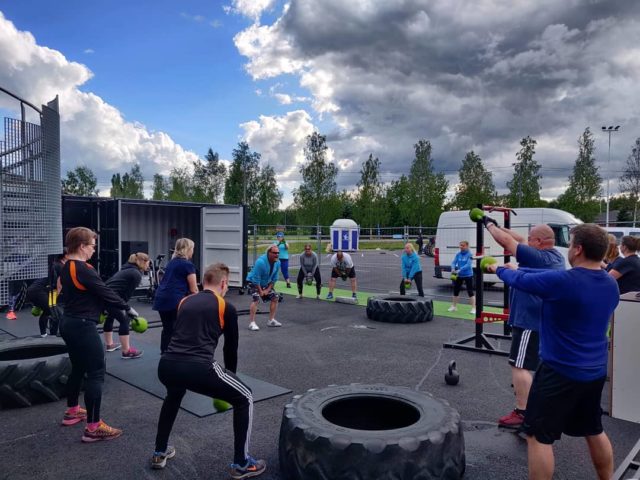 Sun Sali offers a wide range of fitness centre services for all ages in Aura. Finland's first log fitness centre offers outdoor workouts, massage services and PT coaching.
View more
The most beautiful flowers and green decorations, for home and office.
View more
There are people in Oripää who value history and tradition and who want to preserve old-fashioned artifacts and memories for future generations. Matti Selin has established his own home museum in Oripää's Myllykylä, where peasant artefacts are displayed. The museum is open by agreement.
View more
10Bikes is an e-bike rental company specializing in serving bike hikers. The rental company in Turku offers electric tour bikes. We include bicycle bags and helmets free of charge. Our bikes are of high quality and easy to use. The e-help makes cycling easier and more fun. On a single…
View more
Enkelipuisto is home to ITE artist Kyösti Iitti and statue park. Iitti has made statues of recycled material and the place is open from 12:00 to 15:00 on the last Sunday of May-August. Confirm the opening hours of the place by calling Kyösti at tel. +35840 510 8437.
View more