Savirannankuja 2, 21380 AURA
Savirannankuja 2, 21380 AURA
Villa Ville aka Viljo and Kaisu Syrjämä's Italian-style villa studio home with an exhibition of their work. The house, built by artist Viljo Syrjämä in the early 1950s, is the most significant cultural attraction in Oripää. Known as Villa Ville, the house was both home to an artist family and…
View more
Wanha Kanala's farm is versatile. A country romantic milieu with a little twist on the enchantment of Lapland, a functioning farm, in the middle of everything. Wanha Kanala is one time café/restaurant, home bakery, accommodation, catering, lovely space shop and direct sales space for eggs. In spring 2020, another large…
View more
Koskipirtti and Museotalo offer visitors of all ages a unique historical experience and a time travel to the peasant working environment. Koskipirtti and Museotalo are open to groups from early spring to long autumn, according to the agreement. Please book group visits in advance. Also ask for a guidance opportunity….
View more
Would you like to see Khronos' house or the Pitfall of the Raatikainen? A list of 21 sites has been implemented from cultural historical sites in Pöytyä. The sites are marked on a sign board in the terrain. You can explore the destinations from the link https://www.poytya.fi/vapaa-aika-ja-matkailu/kulttuuri/kulttuurihistoriallinen-polku/ Use the link to…
View more
Built in 1821, the church is shaped like a cross church. The new classic wooden church has remained in its original outfit.
View more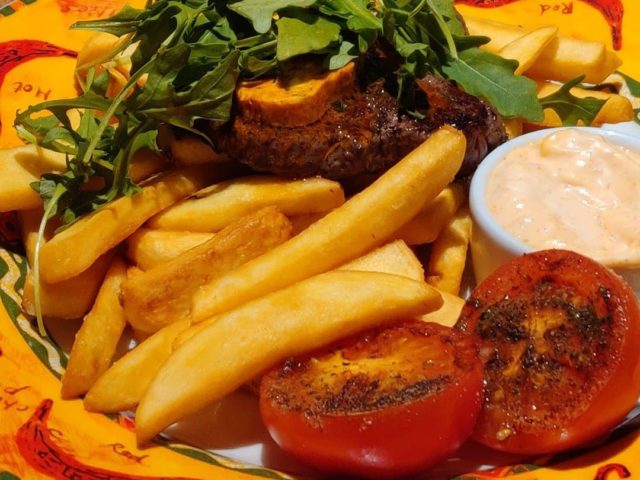 Cozy atmospheric Restaurant Hulluponi Aura has a menu of local good food, pizza, salads of burgers and tasty desserts! Eat on site, pick up or ask for food to be transported to your home. Restaurant with A-rights along the tourist road warmly welcomes you.
View more
Cute little farm cottage for an atmospheric stay. Come and relax in the steam of the wood sauna in the yard and hot tub water heat. Overnight accommodation for five, suitable for a couple or family, there is a double bed, a spreadable sofa and armchair. Bed linen and towels…
View more
The purpose of the Kreivilä's farm is to produce breeding animals for sale and meat for direct sale. The fields provide food for animals and industry.
View more