Kurala Manor – A place for a party or a vacation
The manor is located about 4 kilometers from the village of Yläne towards Turku on route 204. The shortest distance from the tourist road is about 20 kilometres. At the manor estate you can choose between a rental cottage or a double room. Kurala Manor offers opportunities for both active holidays and relaxation and enjoyment of nature. Open all year round. The accommodation day starts at 16:00 and ends at 12:00.
https://www.kuralankartanotila.fi/
phone number: 02 256 3203
email: info@kuralankartanotila.fi
Paaskunta municipality's pasture is a fenced area for summer sheep in Turku, near Halistenkoski, next to the Nummi's Library. The pasture has plenty of trees, so it is much like traditional grazing. Grazing rotates an easy-to-walk path that can be rotated both by bike and on foot. The sheep are…
View more
Mannin Navetta is located along good transport connections. It is, for example, a party space where you can spend such small parties than larger events. In summer, there are e.g. motorcafee – evenings, flea markets, park concerts and more events in the whole family, from baby to grandpa. The cheerful…
View more
The store of the farm's own organic products contains grain products from rye, barley and oats in many different forms, as well as other organic and local food products. The café and shop is open from June to August at times announced on Facebook on Sun-Fri. The café's hall can…
View more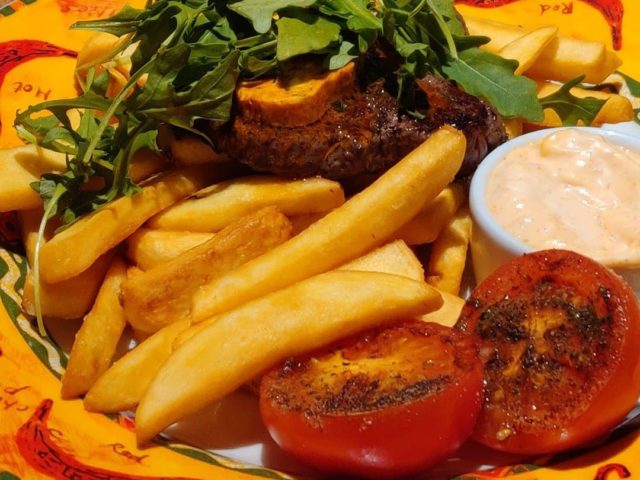 Cozy atmospheric Restaurant Hulluponi Aura has a menu of local good food, pizza, salads of burgers and tasty desserts! Eat on site, pick up or ask for food to be transported to your home. Restaurant with A-rights along the tourist road warmly welcomes you.
View more
Finland's Small-Lapland. Several lean-tos, in winter a network of skis, in summer hikes. Harjureitti is a 28 km long outdoor route established in 1998, which received official outdoor route status in 2016. Known as the "Pikkulappi" section, the routes are located in the border area of Southwest Finland and Satakunta…
View more
Sun Ice Cream Kiosk brings over 20 delicious flavours to the Aura streetscape, welcome to enjoy summer and ice cream!
View more
The nature trail, which lasts less than one kilometre, presents the cultural environment, meadow and lye nature, as well as the industrial history of Hypöistenkoski. From the centre of Aura you can drive the Tarvasjoki road (224)over Aurajoki and immediately to the left of the small house area, first hongistontie…
View more
Call centre 02 4864 10 Medical advice 02 4864 1270 Dental advice 02 4864 1330 Coronavirus advice 02 4864 1398, https://www.poytyanterveyskeskus.fi/korona-info/
View more